Making Sourdough in a Day (For Noobs)
https://www.ourgrandfatherstory.com/journal/sourdough-for-noobs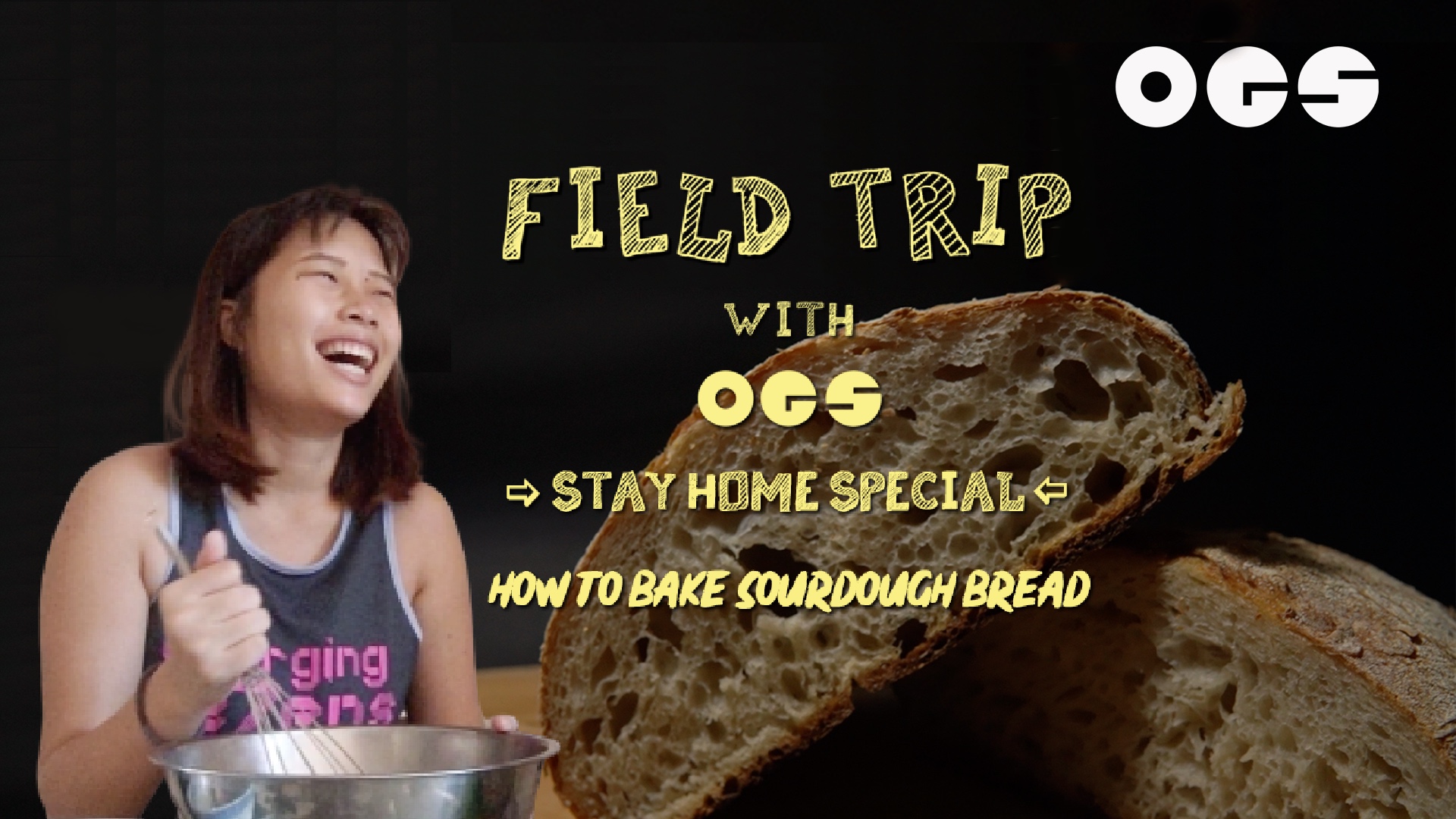 Sourdough is typically considered one of the more difficult breads to attempt baking. But this CB period, we challenged our intern, Merilyn, who has never baked breads, to bake sourdough.
Note: If you're a noob like us, this will truly be a test of your patience and love for bread.
She consulted Stephanie from @sourdoughstephanie and this was the schedule we worked with, along with some sourdough starter she kindly sent our way.
Before we begin this day-long schedule, beg/ borrow/ steal some sourdough starter.
(Psst.. We did a quick google search - there are sourdough starter sellers on Shopee and people on Carousell giving out free sourdough starter. Or make your own starter, this will take you about 7-14 days... meet us back here when you're ready! Although if you're making your own sourdough... you probably don't need this. You're a pro.)
Once you've got your hands on some starter that has passed the float test, you're ready to join us on this day-long culinary adventure. Let's begin!
Stay-Home Sourdough Schedule
8 A.M.
Feed your starter
Take 50g starter out of the fridge to rest in room temperature. Pour it in a bowl and feed it with 75g flour and 75g water.
2 P.M.
Do a final feed for your starter so it grows much bigger
Mix in flour, water and matured starter. Leave to rest for 30 minutes.
These are the measurements & proportions:
500gr flour (100%)
350gr water (70%)
100-200gr active starter (20-40%)
10gr salt (2%) *to be added in after 30 minutes rest
2.30 P.M.
Mix in salt
You can skip the kneading at this stage, but kneading for 10 minutes will yield better results.
Let the dough rest for 2.5 hours. This is your first proof.
5 P.M.
Shape your dough
Let the dough rest for 1.5 - 2 hours. This is your second proof.
6.20 P.M.
Heat the oven up to 210 degree celsius
6.45 P.M.
Score and slide the dough into the oven
Bake for 45 - 50 minutes
7.35 P.M.
Remove bread from the oven
Let it cool for at least an hour before slicing
Tip: If you slice bread while it's hot, you will have a sticky and mushy crumb
8:30 P.M.
Tadaaa, your patience has paid off. Slice your bread and enjoy!
Did you succeed? We hope you baked a fluffy sourdough with nice, big holes. Send us pictures and let us know how it goes!