Sungei Uncle Exhibition
https://www.ourgrandfatherstory.com/journal/sungei-uncle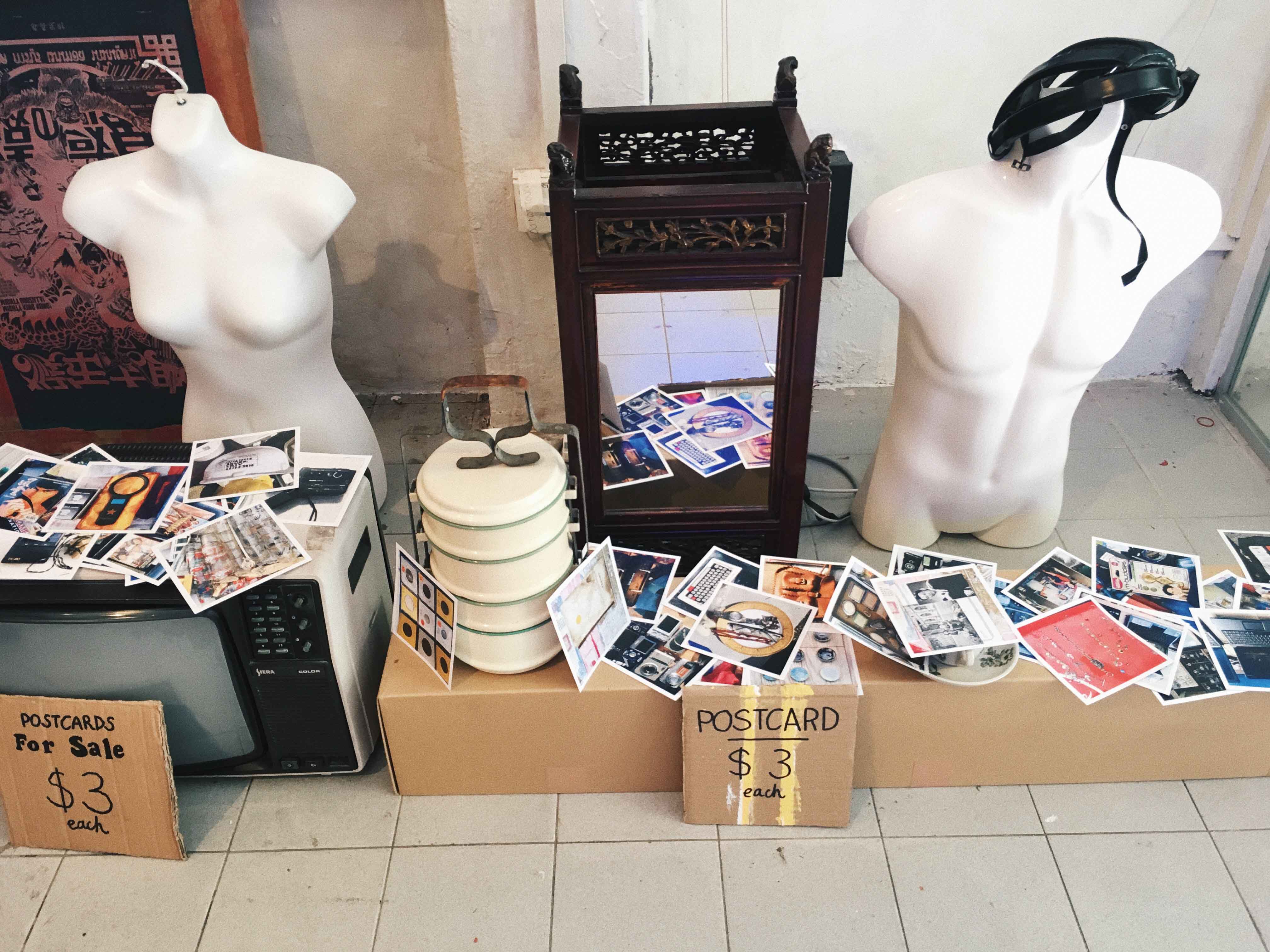 Sungei Uncle is a project by Our Grandfather Story that aims to portray Sungei Road Thieves' Market in a different light and showcase its beauty before its impending closure. The collaboration with Kult Gallery for this exhibition is an attempt to re-shape the public's memory of the market through the eyes of artists and photographers.
This work aims to explore the notion of displacement, and subtly remind us of the quiet struggle our society faces with preservation and modernisation. It also touches on the fluidity of the setup of the market - permanence in temporary places.
The event page can be accessed here.
For our very first interactive photo exhibition, we wanted to bring the sights of Sungei Road Thieves' Market to our audience, recreated in a gallery setting.
As is the case of many flea markets, hidden gems require a keen eye and patience to dig out. The postcards were lined on plastic tarps, cardboards and small tables just like they are displayed at the market, encouraging viewers to bend down and pick them up so that they can take a closer look at the item.
Our Grandfather Story also wanted to put the hawkers on a more updated platform to spread awareness of the market's closure as well as reach out to a younger target audience. We created an account called Sungei Uncle on a local online marketplace called Carousell, and posted pictures of items we found at the market. Sungei Uncle will forever live on with Carousell here.
LOAD MORE