Devil Curry (also known as Kari Debal) is a Eurasian dish traditionally eaten after Christmas Day. Debal, which means leftovers in Kristang, gave its name as leftovers from Christmas feasts like roast meats were added into the dish.
Today, it's a common dish on Eurasian households for family gatherings. You can use any meat you prefer – Kurt uses chicken for a Halal version.
Kurt also runs a Halal Eurasian home dining experience, book here: https://www.facebook.com/casakumi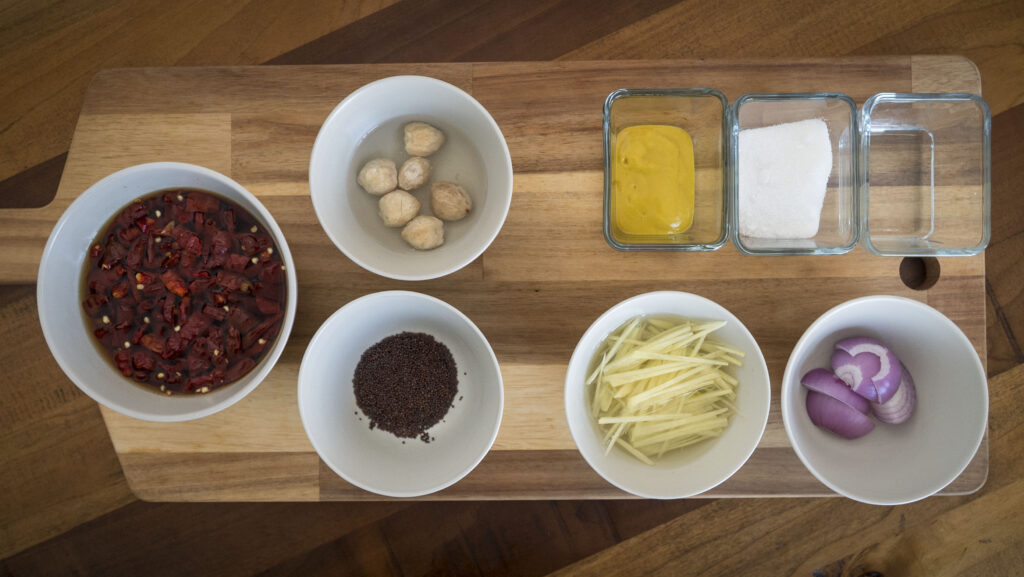 INGREDIENTS
Meat:
500g chicken pieces
To blend (A):
30 dried chilles (soaked in hot water)
15 shallots
6 cloves of garlic
5 candlenut
3 inch piece of ginger
3 inch piece of galangal
To be added into the curry (B):
1 1/2 teaspoon of mustard seeds
2 Big onions (quartered)
3 stalks lemon grass (bruised)
3 inch ginger (julienne)
2 tablespoons white vinegar
2 tablespoons English mustard
2 tablespoons sugar
100 ml water
Salt to taste
Method:
Blend the ingredients (A) into a paste.
Fry the blended ingredients (A) with the mustard seeds in 5 tablespoons of oil.
Add in the cut onion, lemon grass and ginger.
Cook until oil starts to separate.
Add the chicken pieces & water, cook fully.
Mix the vinegar, mustard and sugar to form a paste and add to the curry before serving. Season with salt to taste.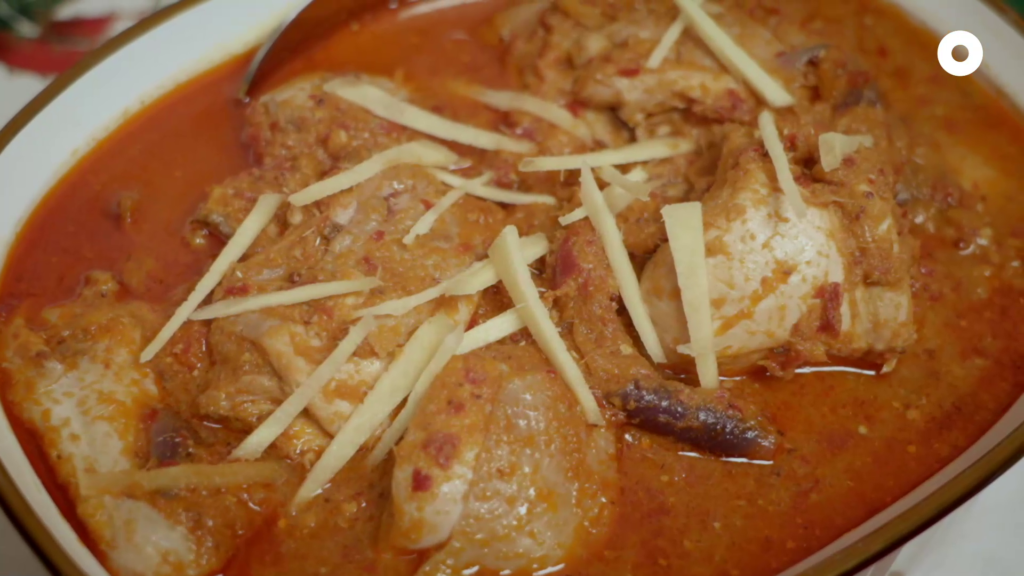 If you try the recipe, tag us on IG @ourgrandfatherstory! We'd love to see it!