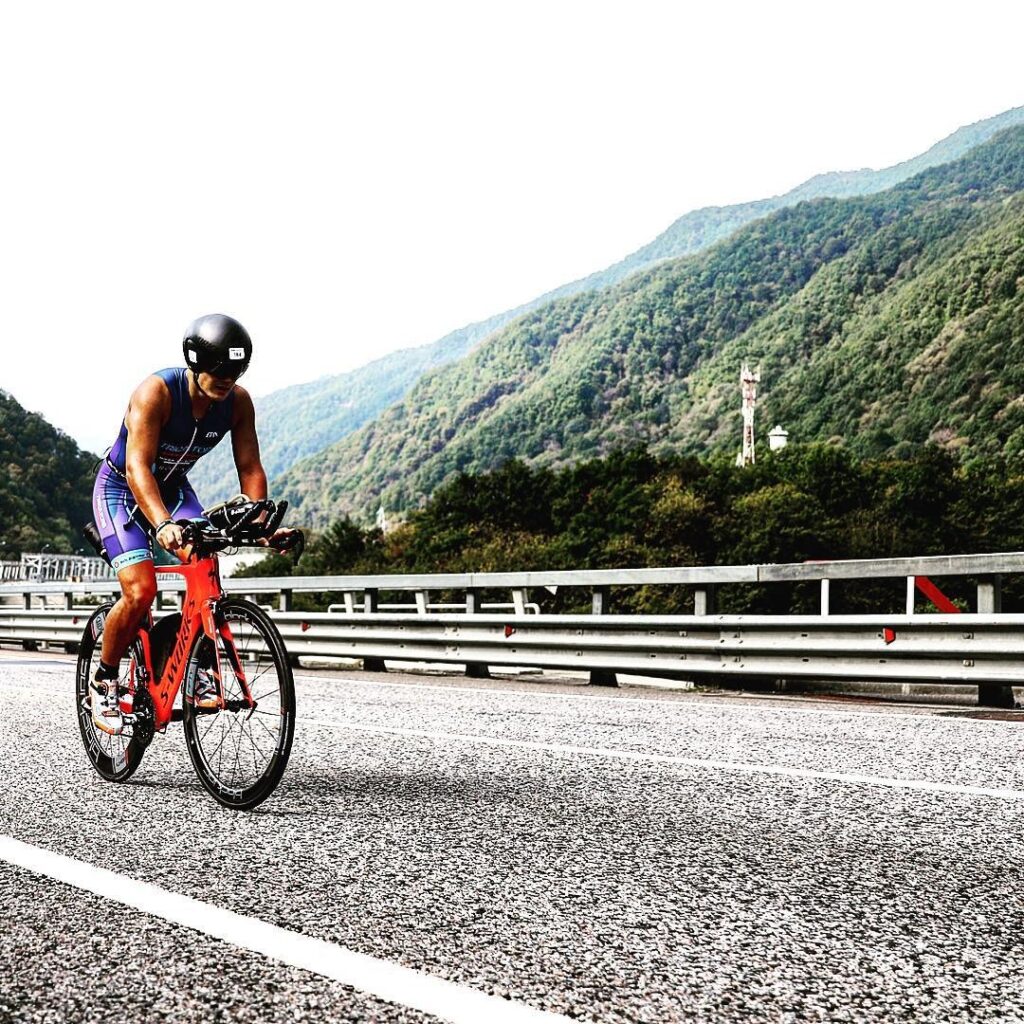 Despite his doctor's warning, Darren Ho, who has been diagnosed with ADHD, Tourette and Autism late in life, continues to press on and shines as a triathlete.
Darren Ho, a triathlete, remembered feeling different when he was younger. At school, he had trouble holding onto a conversation and paying attention to the task at hand. Throughout the day, he would make repetitive physical movements out of the blue. Sometimes, he would be hyperactive and loud. Other times, he would feel drained and exhausted. During recess breaks, his classmates shunned him even though he wanted to join them in a game of football. For all his theatrics and antics, he has been labelled as "attention-seeking", "someone with low IQ", "having mental retardation" or even "possessed" by both his peers and strangers.
Relearning His Identity At 35 Years Old
Fast forward a few decades later, Darren, now 39 years old, has an answer. In 2017, a 35-year-old Darren was diagnosed with Attention Deficit Hyperactivity Disorder (ADHD), Tourette's Syndrome and high functioning Autism. "I knew I needed to visit the psychiatrist when I had a very public meltdown at the Old Airport Road Food Centre & Shopping Mall," he recalls. "The heat, the noise and the lights started to overwhelm me. Before I knew what was going to happen, I flipped the tables and chairs, became verbally abusive, and stormed away."
For Darren, hearing the diagnosis was as illuminating as it was confusing. On one hand, he realised there were reasons for his restlessness, his random but overwhelming bouts of fatigue, his inappropriate expressions and tantrums, as well as his acute sensitivity to light, heat and noise. And yet, on the other hand, he had trouble coming to terms with his autism diagnosis. "I grew up having a wrong preconception of what being autistic is all about. I have been able to do so many things despite my Tourette's and ADHD, which was why for a while, I couldn't believe I was autistic."
For a period after hearing his diagnosis, Darren faced an existential crisis which quickly culminated into depression. Growing up, Darren had tried his best to fit in, adapt to the norm, and be socially accepted. But with his invisible disabilities made known to him now, he realised the disparity with living life as a social chameleon and who he truly is.
"It put me into a really sad place because I realised that I wasn't living as the person I was supposed to be," Darren explains. "I needed to re-learn how to carry myself in public in just being me and to stop trying to be someone else even though it can be tempting to do so these days."
That's when he found solace in endurance sports.
From Being Overweight To Becoming A Triathlete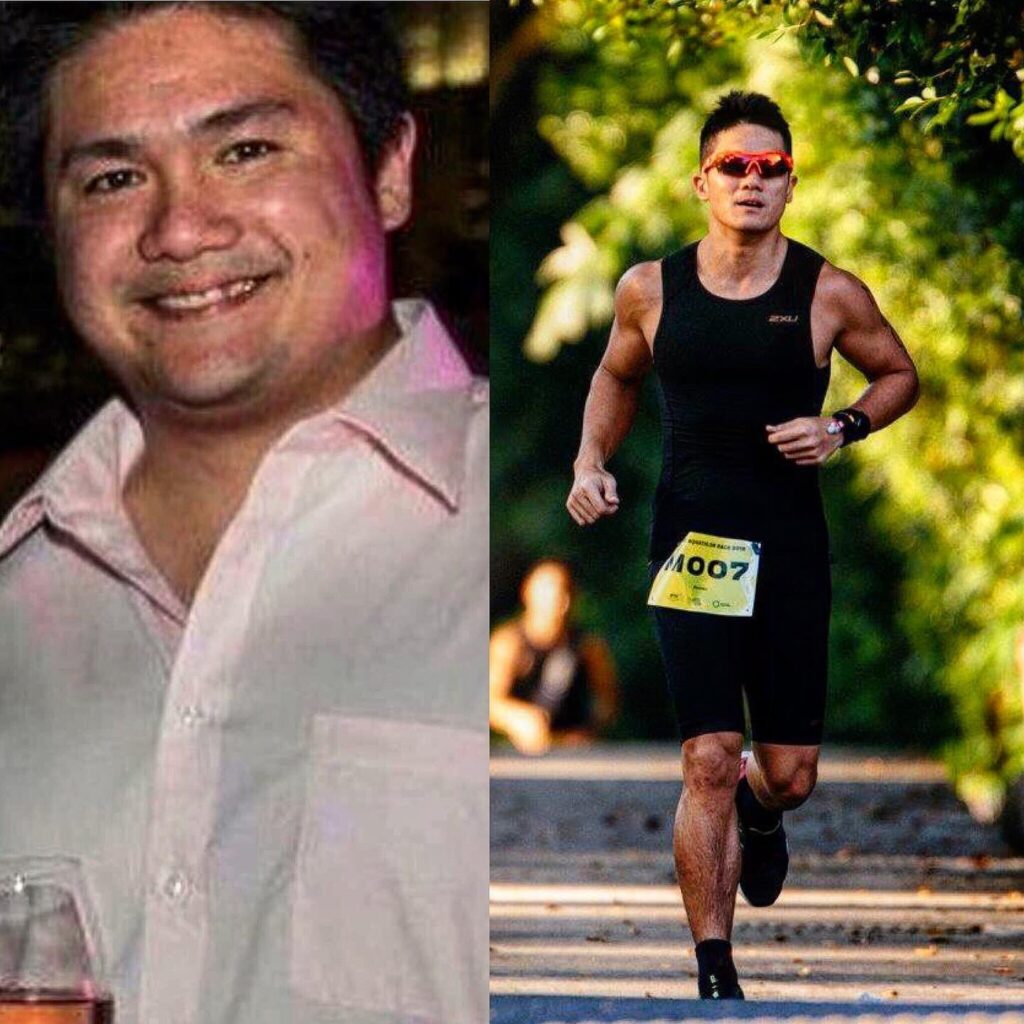 Way before his diagnosis, Darren had been living an unhealthy lifestyle. In the past, he relished in fast-food meals and being intoxicated, frequently eating and drinking alcohol with abandon. At his peak and worst, he weighed 150 kilograms. It wasn't until the sudden passing of his uncle in 2012 from complications arising from obesity that jolted him awake. Since then, he took his life seriously and embarked on a journey to live healthily.
When Darren heard of his diagnosis, he had already slimmed down, losing almost 60 kilograms in the span of two years. The very same two years also saw him picking up endurance sports which would become his coping mechanism from the post-diagnosis depression. "I became even more motivated to do triathlons after the diagnosis," he says.
Today, Darren is a professional ultra-endurance athlete who competes in triathlons around the world all while raising awareness of invisible disabilities. He has since completed 10 to 15 Olympic-distance triathlons, seven half Ironman races, five full Ironman races, and many other shorter races.
He was also the first Singaporean to take part in the IronStar 226 triathlon, which comprises a 3.8 kilometres swim, 180 kilometres bike ride, and 42.195 kilometres run, in Sochi, Russia back in 2017. "Being able to race in Sochi where the (Winter) Olympics was held is a dream come true for me," Darren said in an interview with Today Singapore.
An Even Larger Hurdle
And while triathlons by nature are gruelling tests of endurance and grit, they posed an even larger hurdle for Darren to overcome. Addressing the elephant in the room, Darren admits that despite being accustomed to Autism, ADHD and Tourette's, completing a race with this "holy" Trinity can be dangerous and if not, life-threatening too.
"You see, ADHD has its moments, Autism has its meltdowns, and Tourette's has its tics," he explains. "For my Tourette's, my tics get progressively worst as I become even more fatigued. That happens a lot in triathlons. So, I'd blink a lot and you'd probably see me twitch when I cycle."
In early 2017, in the midst of a half Ironman race in Taitung, Taiwan, Darren was involved in a horrible bike crash. Despite coming out of a good swim and being in the leading pack of cyclists, he had been ticcing horribly and made an emergency swerve to avoid hitting a pothole. He skidded across the road and suffered multiple cracks on his ribs. In spite of the paramedics' advice, he continued on, knowing that he would come to regret quitting a race in the future.
"Sometimes, when I swim I may get absorbed by what I see or hear as I dip my head under water," Darren says while highlighting a similar incident in Busselton, Australia where he got distracted with the sea bed and swam off the course. In South Korea, he was once so mentally fatigued that he took a wrong turn and ran an extra 7 kilometres.
Not Inspiration Porn
In the face of adversity and mental fatigue, Darren has proven time and again to be a resilient soul. At every turn, when professionals and his closed ones advise him to reconsider participating in an ultra-endurance race, or when his tics start to trigger or when his body aches, Darren has never put limitations into the equation. He's committed to completing the race. And for the most part, he sees possibilities when no one else can.
"After being diagnosed, I realised that sometimes, or most of the time, I have been putting a ceiling on myself when things become difficult. I realised I can actually push myself a lot more instead," Darren says.
"I am not doing these because I want to be inspiration porn for people. I am doing all these because I want to continuously break these barriers and keep pushing forward. Plus, you only live once, right?"