With neat rows of low-rise houses, small eateries in rows of shophouses, and a little town center, the quaint neighbourhood of Serangoon can't help but evoke a scene from the American film Pleasantville (1998). Formerly a residential estate for British soldiers and airmen, the colonial influence is still prevalent in the naming of the roads at Serangoon Gardens, with more than 40 of them named after places in Britain.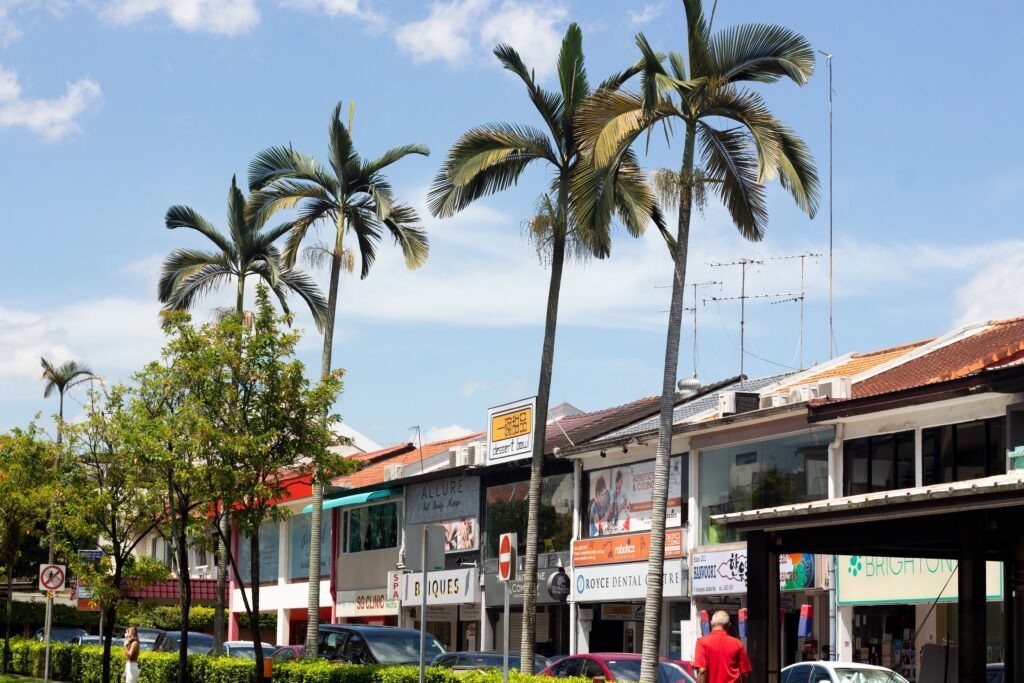 While locals would cross the island in a heartbeat for supper at the renowned Chomp Chomp Food Centre, this guide spotlights some of Serangoon's hidden gems that are best explored in the day. For those with a penchant for all things unique – you've got them all here. From antique shops, ice cream joints to hands-on crafts, there's so much more to admire in Serangoon.
10am
Your day is off to a great start at Serangoon Garden Food Centre. Join the winding queue which begins as early as 7am (they open at 6am) for Serangoon Garden Bakery & Confectionary, an old-school bakery selling fresh buns with luncheon meat, yam, coconut, otah, peanut and kaya from just $1 a pop. The uncle's recognisable voice shouting "再来" (come again in Mandarin) never fails to warm hearts everytime they walk out of the market with a box of piping hot soft buns.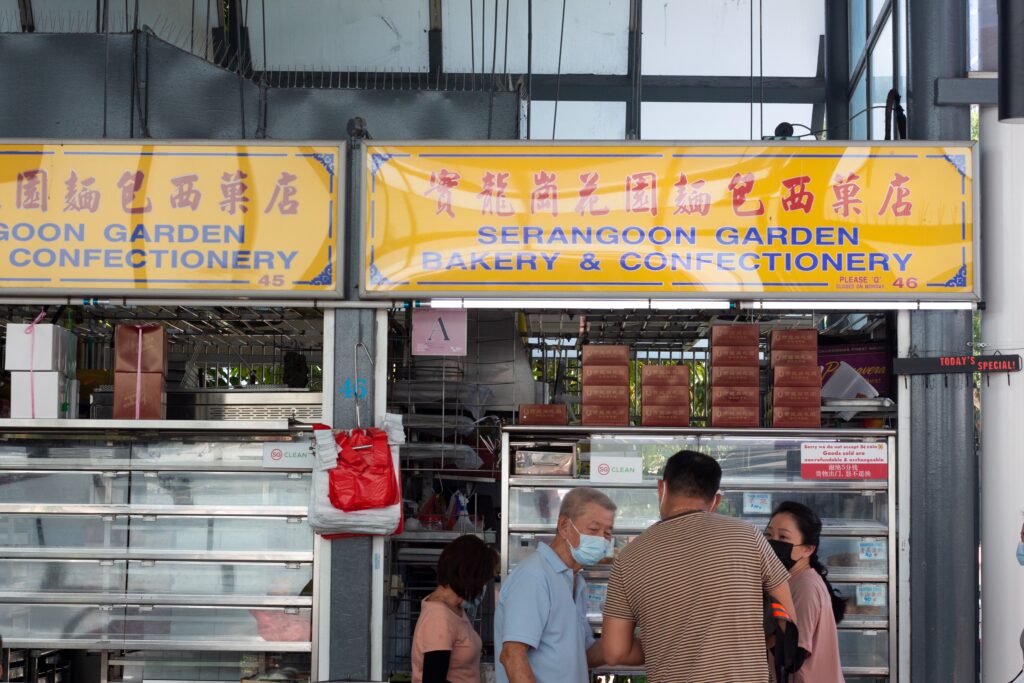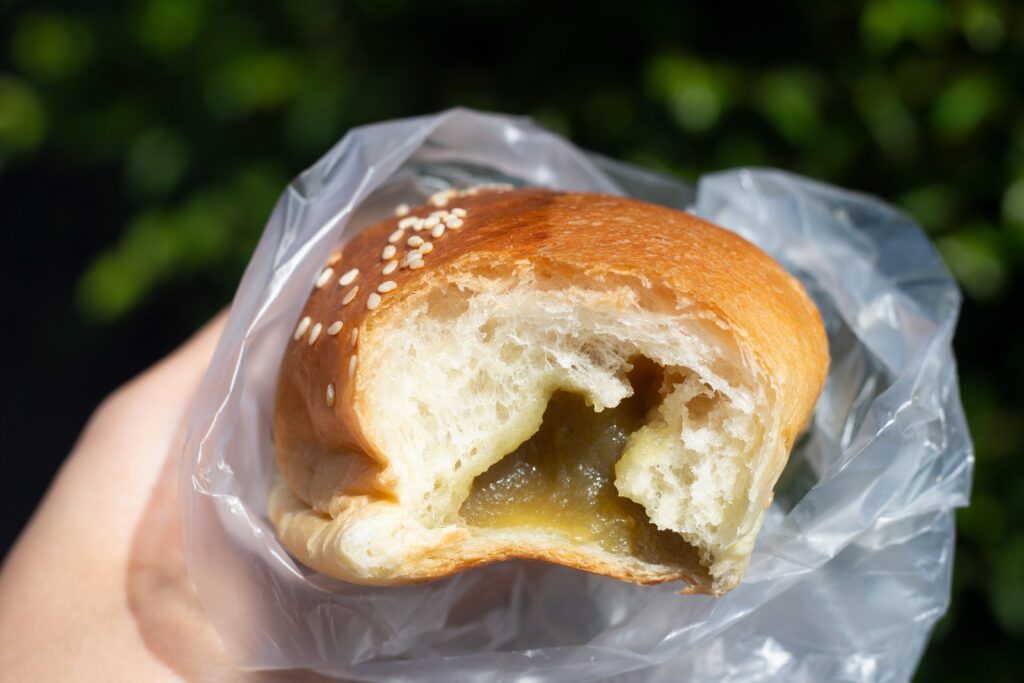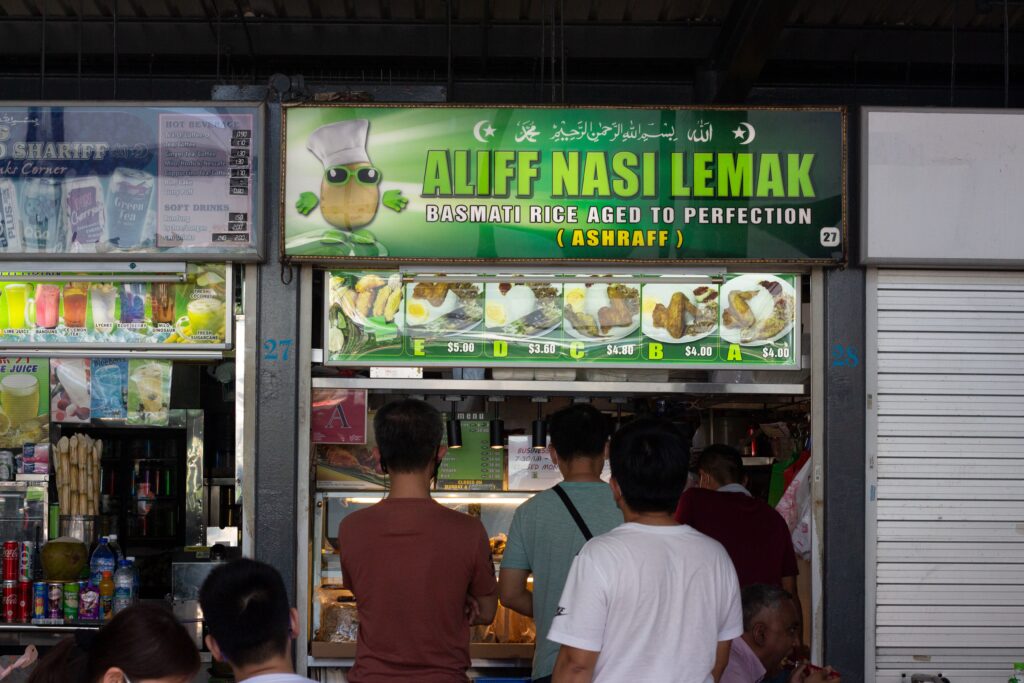 Another crowd pleaser here is Aliff Nasi Lemak, which has received high praises for their fragrant and fluffy basmati rice and their well-balanced sambal. Mix and match your favourite fried accompaniments such as chicken wings, ikan kuning (deep-fried fish), otah (spicy fishcake), tempeh (fermented soybeans), begedil (potato fritters), and snag a piece of golden brown goreng pisang (banana fritters) while you're at it.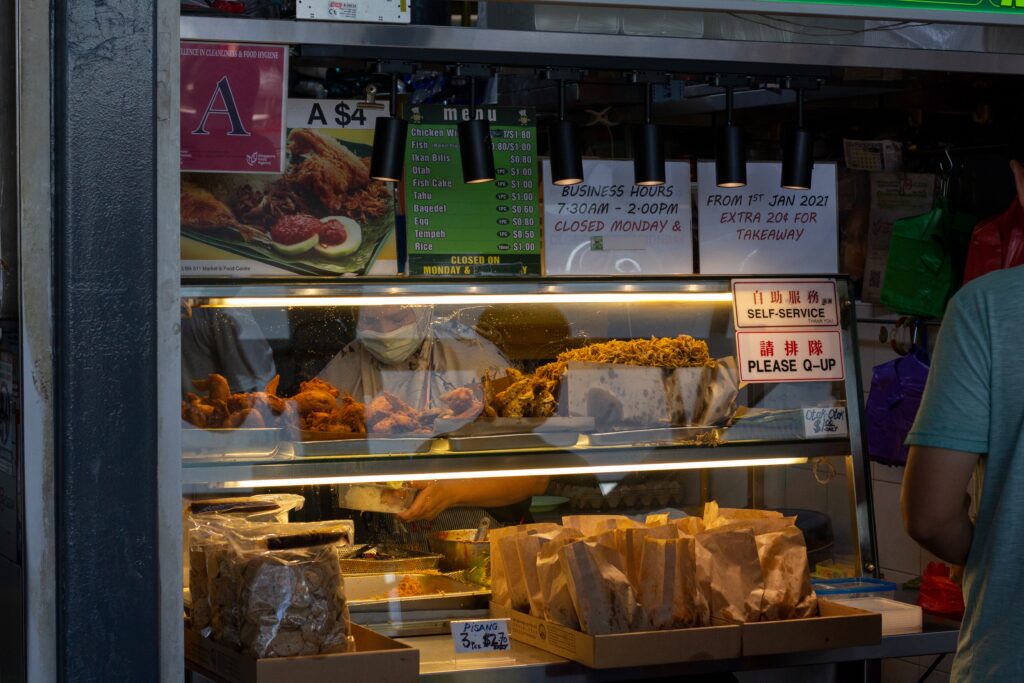 Serangoon Garden Bakery & Confectionery
Address: Serangoon Garden Market, 49A Serangoon Garden Way, #01-45 Singapore 555945
Operating Hours: Daily except Mondays, 6:30 am – 3:00 pm
Aliff Nasi Lemak
Address: Serangoon Garden Market, 49A Serangoon Garden Way, #01-27 Singapore 555945
Operating Hours: Daily except Mondays, 8:00 am – 5:00 pm, 8:00am – 2:00 pm on Wednesdays
12pm
Take a bus down to the outskirts of Serangoon and be greeted by a two-storey bungalow graced by a perimeter of stone statues and ceramic vases. Climb up a short flight of steps and open the doors to Just Anthony, a realm of vintage furniture and antiques. Established in the 1970s, they offer a blend of traditional and contemporary oriental designs to cater to diverse tastes.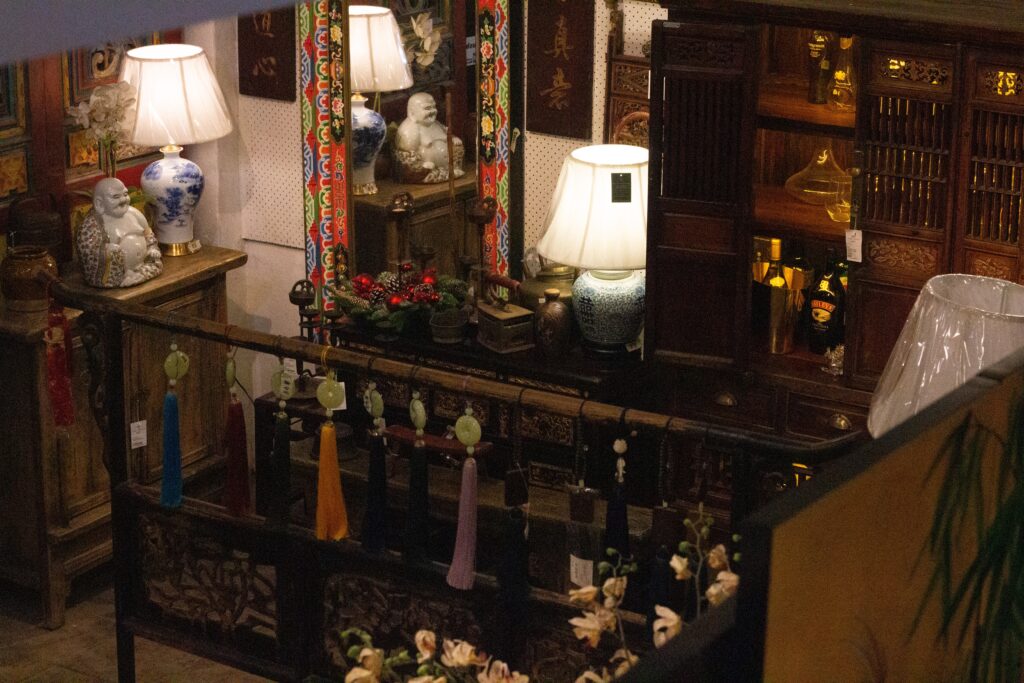 Just Anthony
Address: 379 Upper Paya Lebar Rd, Singapore 534972
Operating hours: 9:30 am – 6:30 pm daily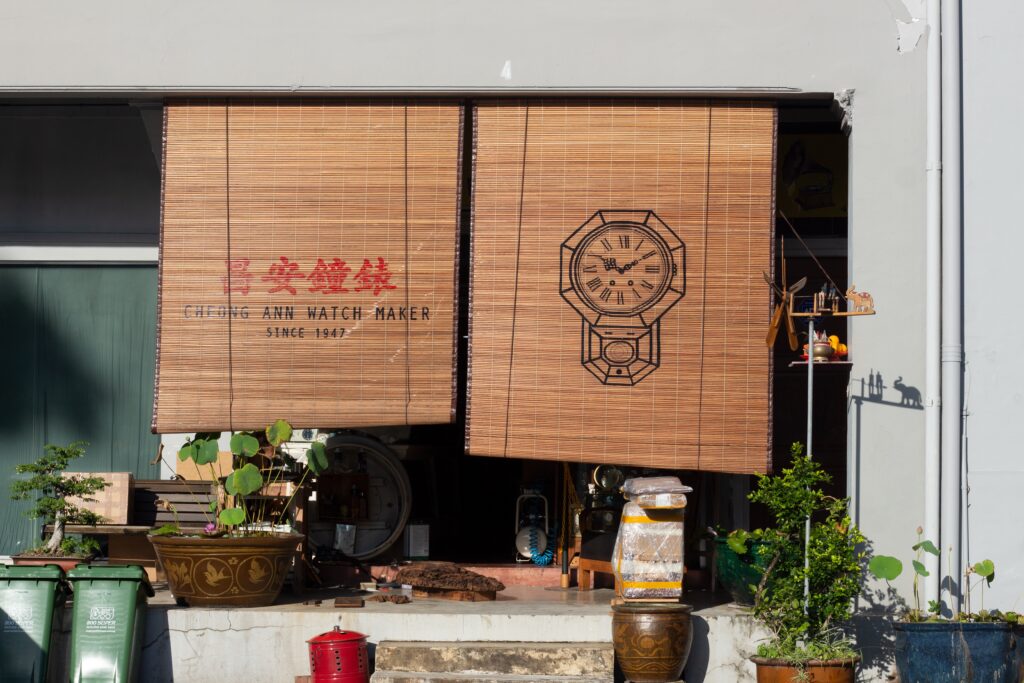 Be transported to another time, literally, as you step into the narrow aisle of Cheong Ann Watch Maker, a third generation clock/watch repair family business. Marvel at the clocks of every shape and size which they have amassed and refurbished over the years and share a laugh with the amiable father-son duo on your visit.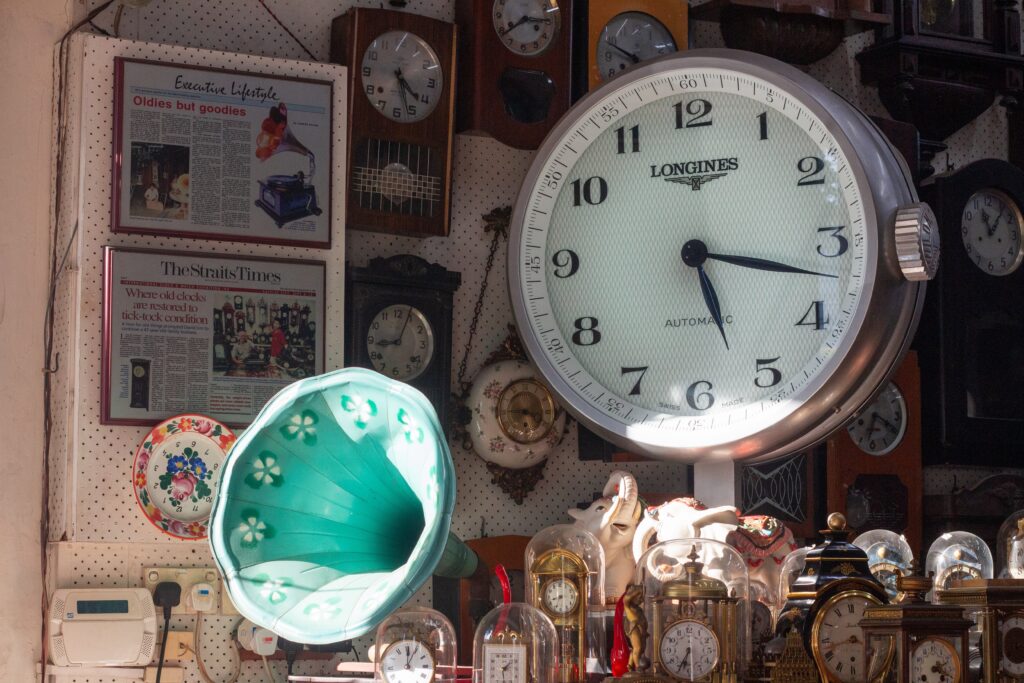 Cheong Ann Watch Maker
Address: 4 Lim Tua Tow Rd, Singapore 547714
Opening hours: Daily except Sundays, 10:30 am – 5:30 pm
2pm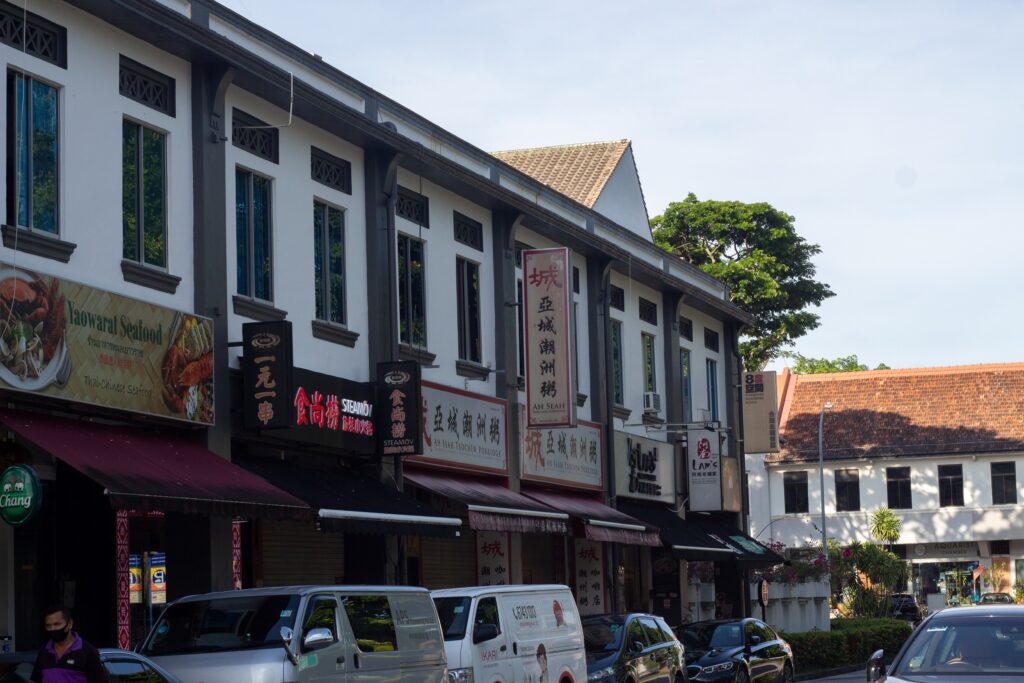 Head down the street for a plethora of lunch options along Teck Whye Terrace. Japanese sushi, Taiwanese braised pork rice, Thai fried rice, Singaporean chilli crab and abalone noodles – over here, you get a range of international cuisines at a glance.
For an innovative take on flavours closer to home, Nic & Tom Eatery in the heart of Serangoon Garden is a casual eatery which deserves a thumbs up for their reasonable pricing. One of their signature dishes is their Cheese Seafood Beehoon, which may sound like a cardinal sin in any Chinese restaurant, but we would gladly reassure you that this pairing is extremely satisfying for anyone who guns for savoury over sweet.
Nic & Tom Eatery
Address: 55 Serangoon Garden Way, Singapore 555951
Operating Hours: 10:00 am – 10:00 pm daily
3pm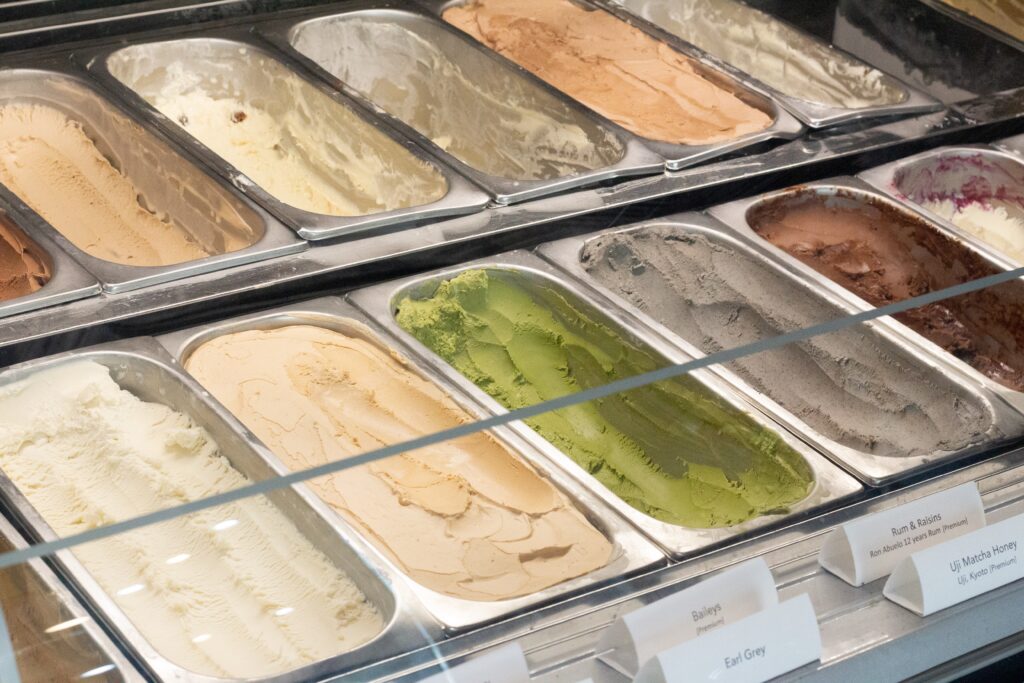 Find a cosy respite from the scorching afternoon sun at Cottontail Creamery, a humble cafe under a HDB block at Serangoon Avenue 2. The folks here churn their own ice cream in-house and offer a remarkable range of experimental flavours, including Sicilian Olive Oil & Blackcurrant and Black Sesame Single Malt Whiskey.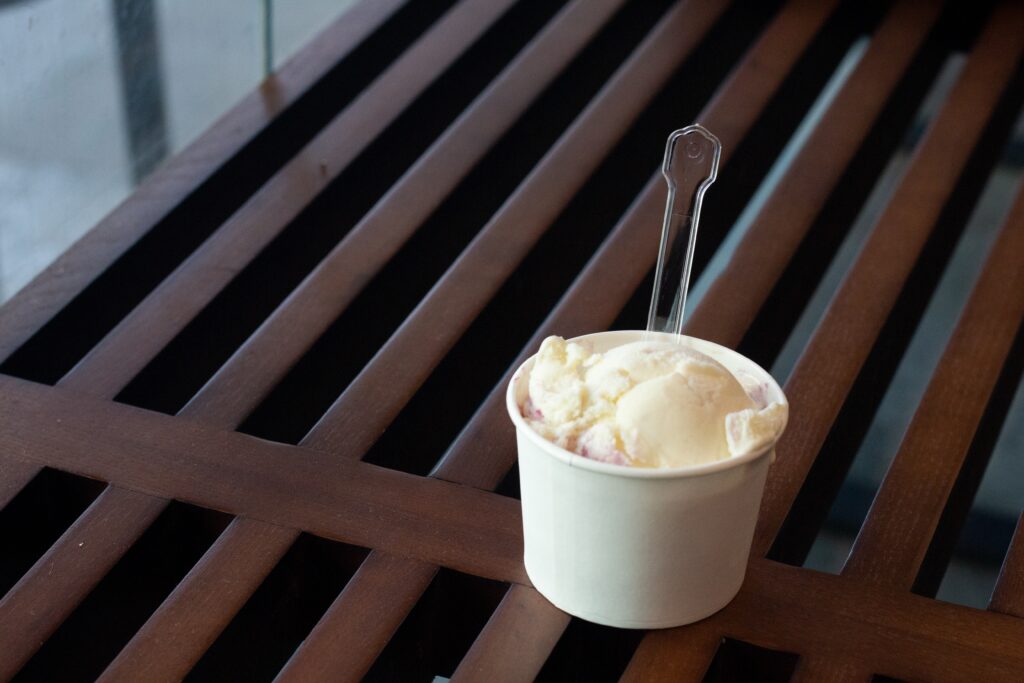 Cottontail Creamery
Address: 326 Serangoon Ave 3, #01-378, Singapore 550326
Operating hours: 11:00 am – 10:00 pm (Tues to Thurs), 11:00 am – 11:00 pm (Fri), 9:00 am – 11:00 pm (Sat), 9:00 am – 10:00 pm (Sun)
For handcrafted chocolates, lemon meringue pies, ice cream and waffles and more, Wimbly Lu is one of the oldest dessert and brunch cafes in Serangoon. Opened in 2011, its flagship outlet sporting the brick-wall aesthetic of European cafes, still remains as a cosy spot nestled in the residential estate.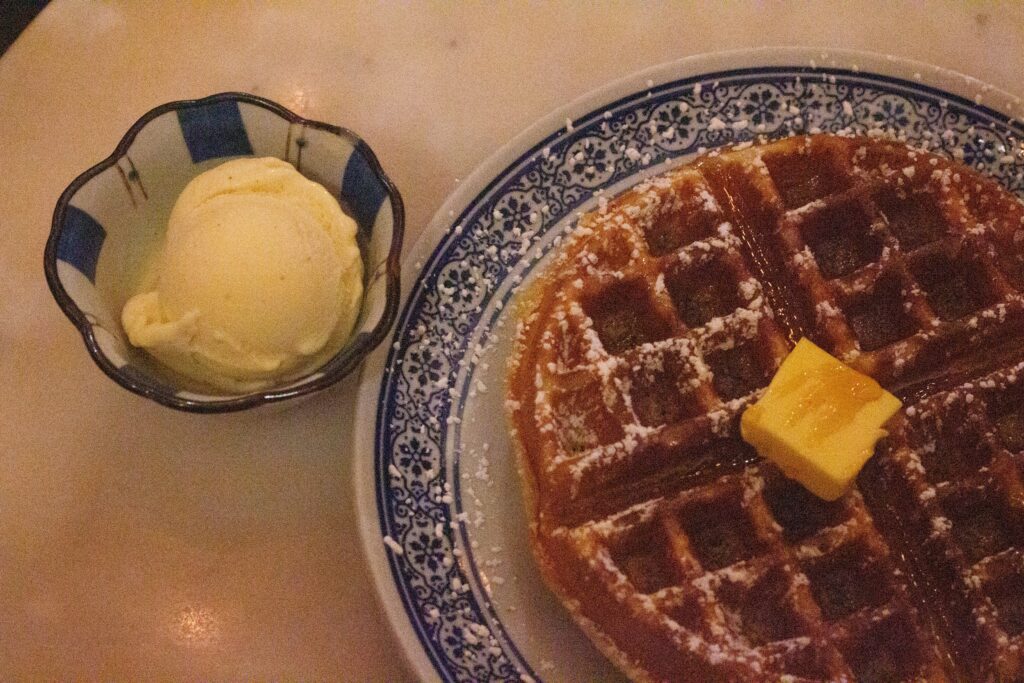 Wimbly Lu
Address: 15-2 Jln Riang, Singapore 358987
Operating Hours: 11:00 am – 10:00 pm (Mon to Fri, closed Tue), 9:00 am – 10:00 pm (Sat to Sun)
5pm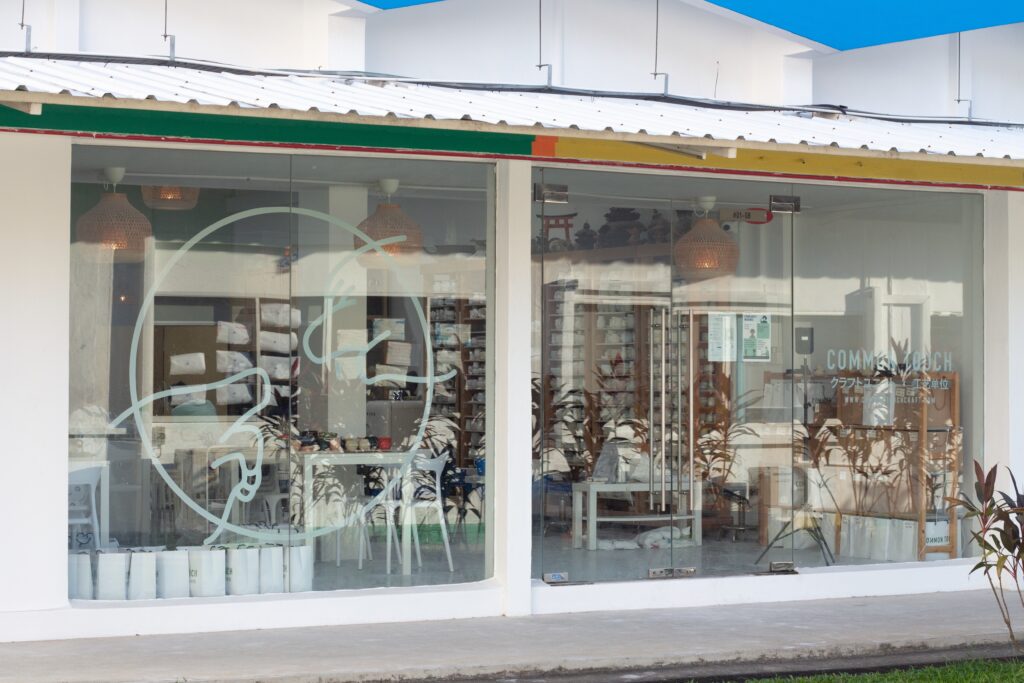 Slow down and enjoy an evening at Common Touch Craft Unit, which offers one-time sessions for novices to try their hand behind the potter's wheel. Learn the techniques of hand-building and wheel-throwing in a three-hour session and craft 2-3 pieces of pottery that you will be able to take home after the firing process which takes at least 2 months.
Common Touch Craft Unit
Address: 45 Burghley Dr, #01-08 Burghley Lifestyle Hub, Singapore 559022
Operating Hours: Daily except Mondays and Wednesdays, 11:00 am – 10:00 pm
8pm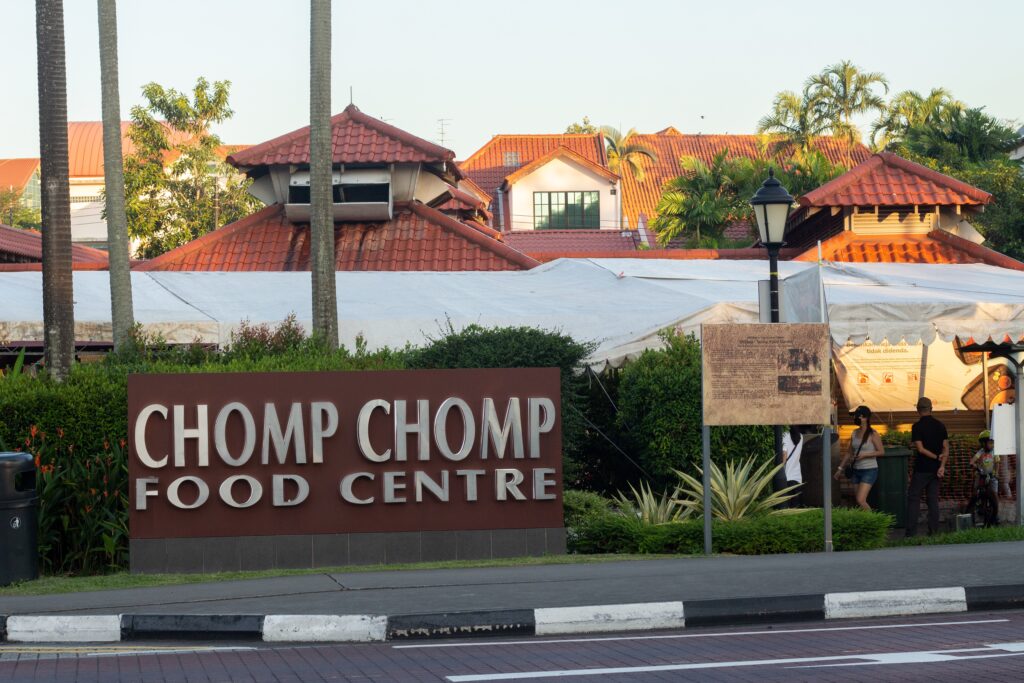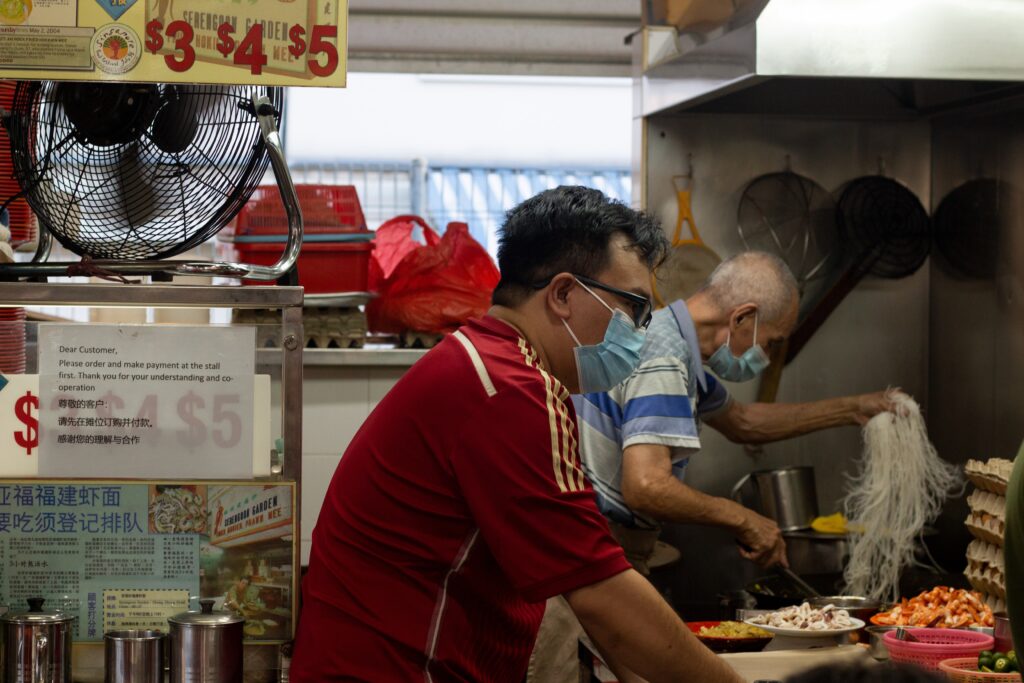 Enjoy a feast of Singaporean street food at Chomp Chomp Food Centre, which currently stands at the same spot where hawkers used to peddle food in the 1960s. Some popular stalls to check off your hawker bucket list include Ah Hock Fried Hokkien Mee, run by the fourth generation of hawkers, and Ang Sa Lee Oyster Omelette.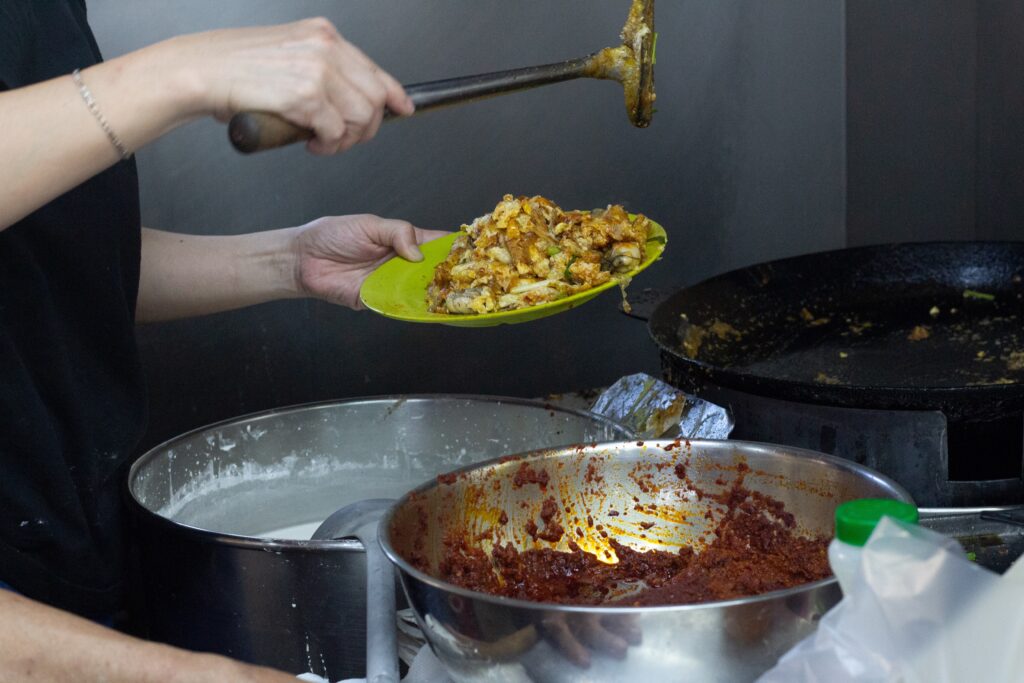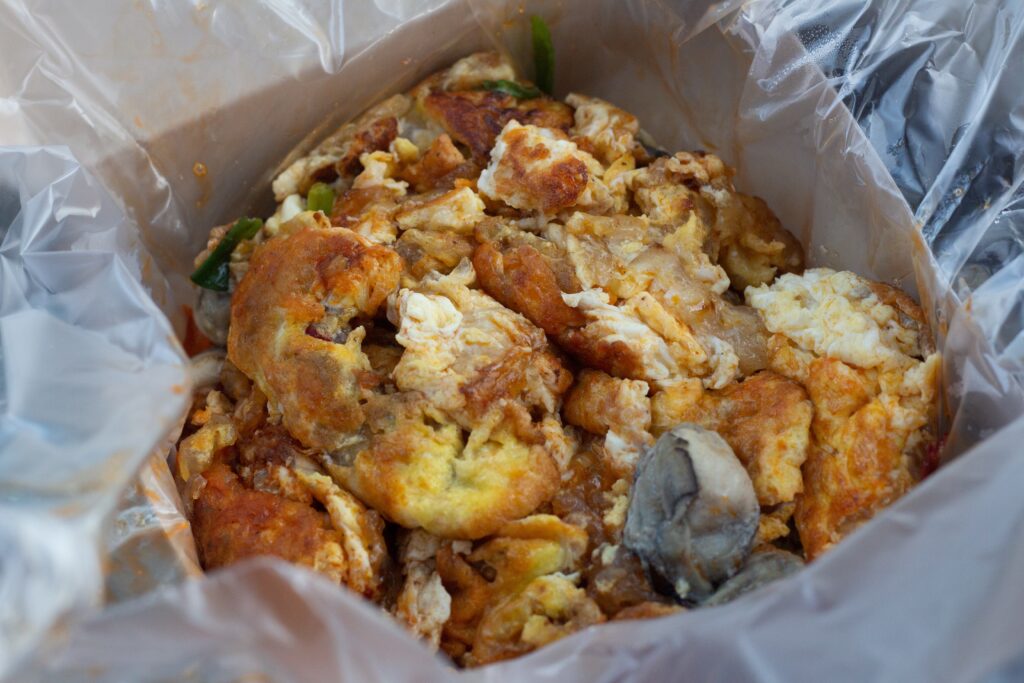 Chomp Chomp Food Centre
Address: 20 Kensington Park Rd, Singapore 557269
Opening hours: 4:00 pm – 12:30 am daily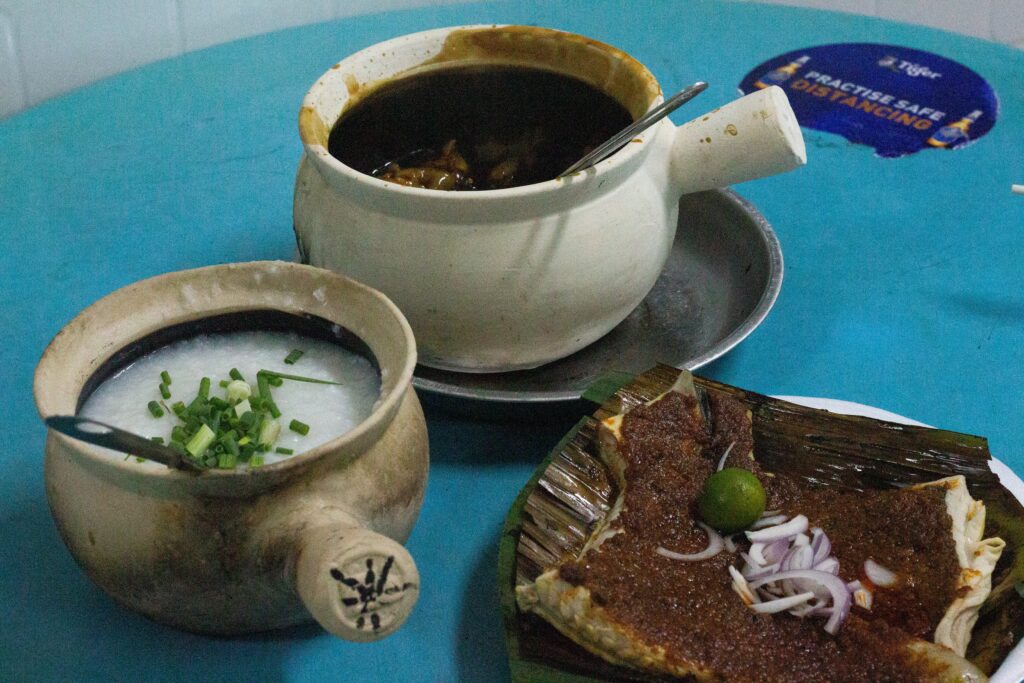 Frog leg porridge is a comforting alternative for a cosy, rainy night in Serangoon. Hong Chang Frog Porridge and BBQ Fish serves a variety of seafood dishes including sambal stingray, stir-fried squid, clams, prawns and more, alongside their signature frog legs served in a claypot in a dark soy sauce gravy.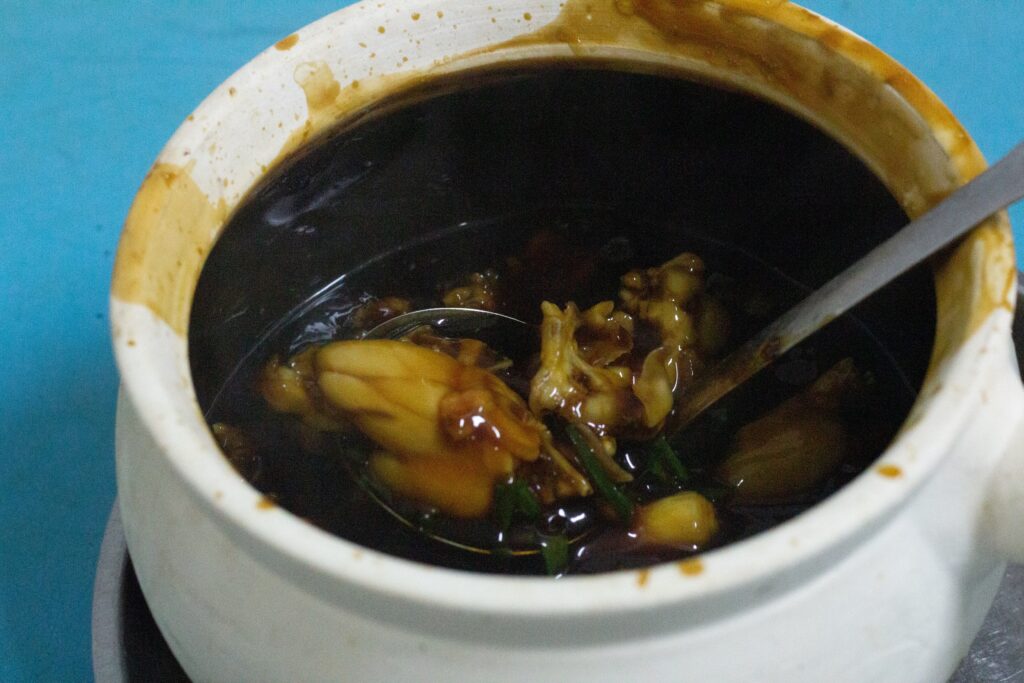 Hong Chang Frog Porridge and BBQ Fish
Address: 2 Braddell Rd, Singapore 359895
Operating Hours: Daily except Mondays, 3:00 pm – 2:00 am
🎥 For other unique experiences in the heartlands around Singapore, catch the entire Under My Block series here:
📍 Wondering what else to do in Singapore? Here's a handy map of all the locations featured in the articles and videos under this series:  https://bit.ly/3srQf2m